I visited Claude Vincent in his office in Vientiane in 1996. Claude was French and had lived in Laos for many years. His company, SODETOUR, was the first and only tour company owned by a foreigner at that time. Claude's office was on the bank of the Mekong river on the Quai Fa Ngum. In those days, the riverside road was a narrow, dusty avenue with bamboo bars and restaurants on the banks of the river.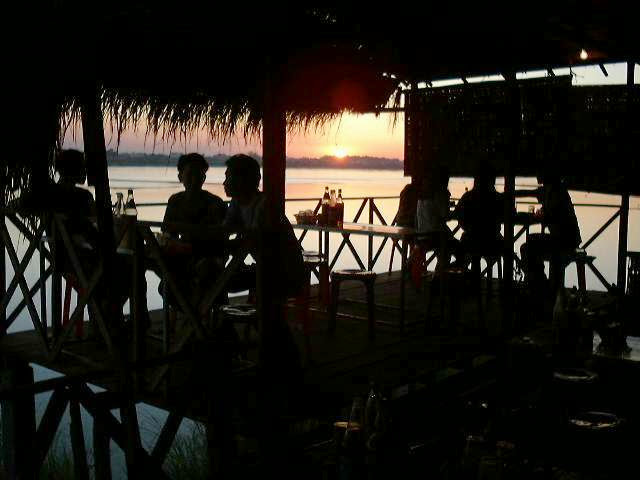 SODETOUR ran standard three day and six day trips to the main tourist attractions. I was the GM of an adventure travel company (Sea Canoe Thailand) and I was looking at opportunities to kayaks down the tributaries of the Mekong river. Claude showed me a huge map of the country on the wall. He told me that he had heard of a river that ran several kilometres through a cave, in Hinboun (limestone) province but was not quite sure where it was, or what it was called. Claude agreed to do the fixing and ground handling for our trip to take place the next year. Soon after our meeting, Claude was shot in an ambush, allegedly by the Hmong when travelling with his staff from Luang Prabang to Vientiane.
After a few months of detective work, we ended up working with another tour operator and in late 1997, ran an exploratory trip on the Nam Ou river in the north, from Oudomxay to Luang Prabang and up the Hinboon river in central Laos. The three videos are the story of those two river trips.
The trip that SeaCanoe made in 1997 and our return the next year was the first commercial tour to Kong Lor caves.
Part I
Part II
Part III. Journey to Kong Lor Cave. We didn't complete the video for the second trip, but some highlights are shown at the end of this section.